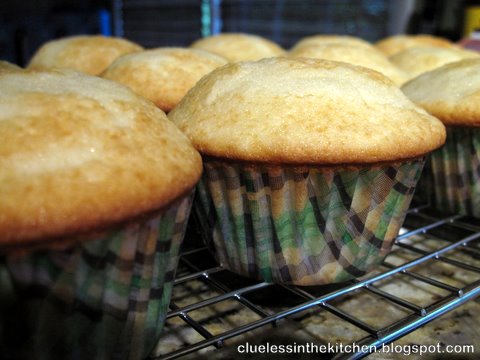 My son had been asking "are we having cake?" for weeks, so as a Valentine's Day treat, I made cupcakes. My sister-in-law J gave me this recipe. She used it to make our niece's second birthday cake, and I was blown away. It is so very good! Soft, fluffy, great texture, and not too sweet. And it is nearly as easy to make as a box cake mix. Ten years ago, I never would have thought I'd be making cakes from scratch, but this one is both easy and excellent. I've used it for the last 3 years for our son's birthday cake, and everyone raves about it.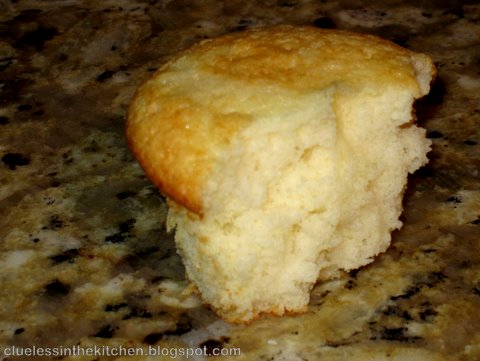 I will admit that this cake is better after sitting for a day. If you try one warm out of the oven, you might find them just a touch dry. Letting them sit (covered, but not sealed air tight) and absorb some moisture out of the air will improve them, so bake your cake a day before frosting it if you can. I've never made the citrus variation, but I thought I would list the instructions anyway. And when the cupcake instructions say "fill half full," they mean it! Much more and they will overflow. (Ask me how I know.)
I don't have a photo, but I have also included J's basic buttercream recipe at the bottom. It has the best balance of sugar to butter to vanilla to salt (yes, salt!) that I have found.
Yellow Butter Cake


Source: Betty Crocker

Ingredients:

2.5 cups all purpose flour
2.5 teaspoons baking powder
1/2 teaspoon salt
2/3 cup butter or margarine
1-3/4 cups sugar
1-1/2 teaspoons vanilla
2 eggs
1-1/4 cups milk
(see below for creamy vanilla frosting)


Directions:


Preheat oven to 375.
Grease and lightly flour two 8x1-1/2 inch or 9x1-1/2 inch round baking pans or grease one 13x9x2 inch baking pan; set pan(s) aside. Combine flour, baking powder, and salt; set aside.
In a large mixing bowl, beat butter or margarine with an electric mixer on medium to high speed for 30 seconds. Add sugar and vanilla; beat till well combined. Add eggs, one at a time, beating 1 minute after each. Add dry mixture and milk alternately to butter mixture, beginning and ending with dry, beating on low speed after each addition just until combined. Pour batter into the prepared pan(s).
Bake in a 375 oven for 30-35 minutes or till a wooden toothpick comes out clean. Cool layer cakes in pans on wire racks for 10 minutes. Remove layer cakes from pans. Cool thoroughly on racks. Or, place 13x9 inch cake in pan on a wire rack; cool thoroughly. Frost with desired frosting. (See frosting recipe below.) Serves 12.

Notes:


For Citrus Yellow Cake: Prepare as above, except stir 2 teaspoons finely shredded orange peel or lemon peel into the batter.
For Yellow Cupcakes: Grease and lightly flour 2-1/2 inch muffin cups or line with paper baking cups. Prepare cake as above. Fill each cup half full. Bake in a 375 oven for 18-20 minutes or till a wooden toothpick inserted in center of a cupcake comes out clean. Cool on a wire rack. Makes 30 cupcakes.





Creamy Vanilla Frosting


Source: Betty Crocker

Ingredients:

3 cups powdered sugar
1/3 cup butter, softened
dash of salt (or use salted butter)
1-1/2 teaspoons vanilla
2 tablespoons milk, divided (plus more as needed)


Directions:

Mix powdered sugar, butter, and salt. Stir in vanilla and one tablespoon of milk. Beat until smooth. Add more milk as needed, 1 teaspoon at a time. I find 1-2 tablespoons is usually enough, but more may be added to achieve desired consistency.